Well it's time I did a little update on how things are going with my 2015 pledges, or resolutions, or delusions depending on how you look at them!
Well the positive news is that I have actually been painting a bit, and even finished one model completely.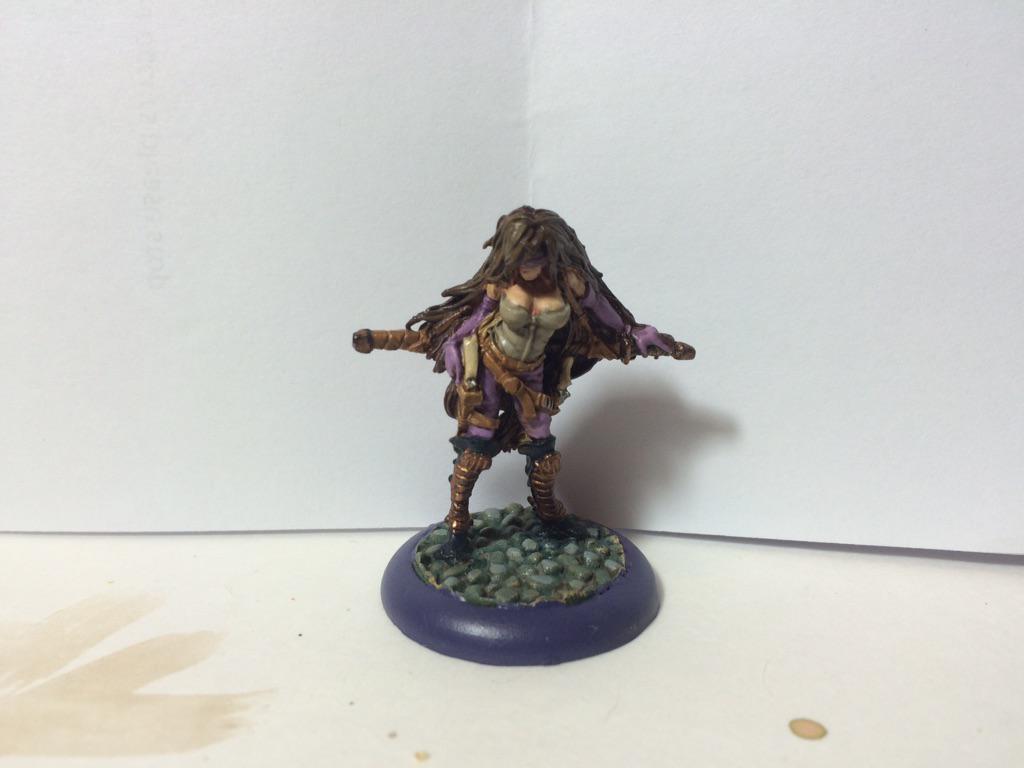 Now the sharp eyed amongst you may spot that a) that's a malifaux figure, and b) I'm supposed to be painting Legion but hey its a completed model! And I've not bought any new models so a massive win!!!
I have started to paint for Smogcon. I've started on both Saeryn and Rhyas, and I'm also working on the striders I started over a year ago. I've also played my first game ever with Saeryn, lost but I can see why she is so disliked by none legion players now! So the trail to "Painted at Smogcon" is under way. I'm probaly only going to paint Saeryn and either p or e Lylyth caster wise. If I try and do too many I'll not get the troops and bests I want to have done. Four casters for smogcon should be enough as I'm not playing in any of the big events, just the smogpit.
Still no news of a shipping date for Guildball. There was some bad news from their casting company over the xmas period so I wouldn't be too surprised is a further delay is on the cards.